By: Aaron Franz
transalchemy.com
First and foremost let's take a moment to analyze the term "Singularity."  The word implies one single individuated thing, something singular.  It represents the One overarching idea which reconciles all converging technologies.  Converging technology comes together.  It is drawn into one central point: the "Omega Point."  One, single, 1.
Speculation runs wild on this topic.  It seems as though everyone has their own ideas on what the Singularity will be.  The problem with this is that it is truly impossible to know what the Singularity would end up being.  We don't know what a posthuman would be, or if there would even be posthumans at all.  A lot of the hype and promotion surrounding the Singularity plays into the hope for a generally better future.  This ideal future is being viewed from a human POV.  This causes the speculation itself to take on human characteristics. 
Transhumanist visions of enhanced bodies, minds, and extended lives are distinctly human.  Artificial intelligence is being viewed as a means to achieve scientific marvels which will propel US forward.  Even Omega Point theory is human in perspective, in that it seems to  embody the ultimate evolution of mankind as a collective.  Even though the entire Earth, and eventually the Universe converges to one super dense point, we are thinking about this in human terms.  The creation of one collective, godlike, Overman, or the reintegration with God HIMself.  There is no way around this.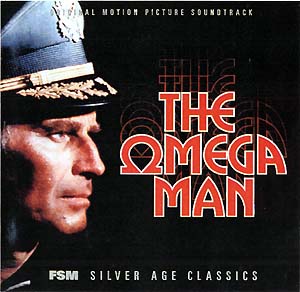 It is clear that among Singularity proponents there are differing views on what will, and should end up happening.  There are many individuals dedicated to bringing about the Singularity.  The problem here is that the Singularity itself is individual in nature.  It cares not for the disparate opinions of it's various builders.  Everyone's varied opinions will ultimately have to be burned upon the altar of technological convergence.  They will be singularly compromised by the ultimate destiny of the true Oneness which defines Singularity.  The idea that this One will care about individuated human consciousness is doubtful to say the least.  
Our tendency to anthropomorphize everything has gone too far.  The Singularity isn't a science fiction movie, it is a reality which is manifesting itself in our world.  Amidst all the speculation there is far too little attention given to the idea that this event will be by it's very nature nonhuman.  
The truly crazy thing is that I know in some people's mind's this ultimate nonhuman future is a beautiful thing;  A high goal for the self-hating meat popsicle.  I would urge those who understand what it means to be human to think about this, especially those who are working toward the Singularity.  This subject is so profound that it demands long hours of human contemplation to even begin understanding how important it is.  Quick answers tend to be bad answers.  By creating artificial intelligence to solve our problems we may in fact be creating a far larger problem.  One that we know nothing about, but will quickly have to learn the hard way.  
What will this One single incarnation be?  I don't know, and neither do you.