"Dream as you will live forever, live as you'll die today"
James Dean

There's never enough hours in the day. Life has a funny way of taking so long and going by so fast. Yet some feel that our near century life span is not enough, and wish to seek life extension. The time we do have is currently largely dominated by sleep, so muchs so that based any statistical information you subscribe to it is without a doubt that a high percentage of our lives are spent sleeping. All this time spent on sleeping some may argue is a waste of productivity.
Assuming you live to be 100 years old nearly 40% of your life is spent in a sleeping state. This amount of time is incredibly large considering years prior people that lived to reach 40 years old where seen as privileged individuals. over time our life expectancy grew to provide us with longer and longer lives, while at the same time so to grew the amount of time we spent sleeping. The question now is, are we living potential conscious life on the table now? Sure the body needs to sleep and theres all sorts of biological and psychological reasons why we sleep, yet this exploration is an attempt at exploring how some of these future technologies may be implemented to achieve goals that are currently sought after by the transhumanist community.
One such goal that transhumanist technologist wishes to introduce to the current human condition is life extension, a technology that preys on our philosophical quarrels with death. Theist or not death is not an easy concept to grasp, the truth of the matter is none of us truly wish to die or see our loved ones die. Yet with or without our approval time marches ever closer to the day that will bring about our death. This constant march towards death is currently being attacked from a biological standpoint, yet I argue that biology does not act alone in the act of committing murder. Death and time seem to have an intimate relationship, the older you get the more likely you are to die, and while we currently have theories that explains multiple reasons why we die, we only have one theory of time. The temporal relationship biology has with death is not an innocent one, to date every single clinical attempt at life extension in cells, or any other type of biological life fails the test of time. Time has killed everything that has ever lived and most likely everything that will ever live.
This is why at the core of life extension technologies, lies a desire to extend not our "life" but our experience of time. This is why we measure life with a unit of time. I am 28 years old, therefore I have been alive for 10,220 days. In that time there are few moments where I have felt truly alive. Time is a function of life, this is an inescapable property of the universe. This is why I feel that one must crack the temporal problem to hold the true key to immortality. Time is the true bringer of death, a person that learns to master time may prolong when death arrives. So with that said I will now get into a possible path life extension may be achieved without physically delaying the body's biological decay. Once physical life extension therapy extend life the option to bring in the possibilities of uploading mind transfers and other exotic attempts to continue the experience of time will be explored. Life extension through virtual reality dreaming is one of these exotic techniques that may bubble up in our ever lasting war with time not death...
To begin we must quickly refer the previous article "
Dreaming up Reality
" in which I explained how virtual reality could be used to manipulate our dreams while we sleep. One of the possible applications I mentioned was life extension, this is now where we are headed. Without getting into the technical aspects of how dream manipulation could be achieved, I will simply begin at the point where the technology becomes available. I propose that Vr technology may be used on not just conscious individuals but also on people in deep REM sleep. If the mind can be engaged in activity while in sleep then this may provide the user with an additional amount of time per day.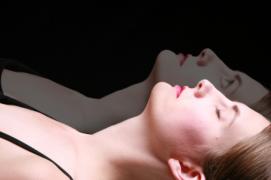 Just like it's conscious counterpart Vr dreaming can provide a user with a near realistic experience of the real world if they wish. Imagine running a real world simulation while you slept to continue on with your day, yet giving the body the physical rest it requires. The experience it self may seem similar to astral travel, as you lay in bed only to get up mins later and return to what you were doing. Of course you are not directly effecting the physical world, limiting the task that would at your disposal. Yo may not have the ability to do some chores around the house but you may very well be able to do more leisurely activities, such as travel, play games or even do "work". You may even use the extra time to learn, by either reading books or taking on additional classes. Regardless of what you decide to do with this extra time, Vr dreaming may increase your conscious experience of time, which will give the perception of life extension and after all this is what I explained is what is really sought after.
"Dreams are only thoughts you didn't have time to think about during the day"