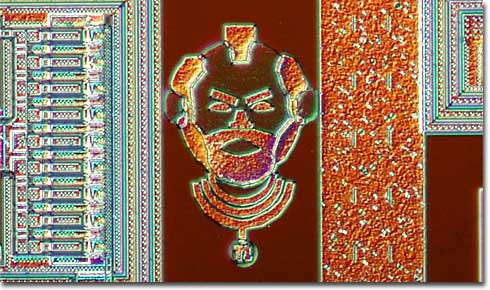 According to Wikipedia,
The

DemoScene

is a computer art subculture that specializes in producing demos, which are non-interactive audio-visual presentations that run in real-time on a computer.
The main goal of a demo is to show off programming, artistic, and musical skills.
The earliest computer programs that have some resemblance to demos and demo effects can be found among the so-called display hacks. Display hacks predate the demoscene for several decades, with the earliest examples dating back to the early 1950s.
Demos in the demoscene sense began as software crackers' "signatures", that is, crack screens and crack introsattached to software whose copy protection was removed. The first crack screens appeared on the Apple II computers in the late 1970s and early 1980s, and they were often nothing but plain text screens crediting the cracker or his group. Gradually, these static screens evolved into increasingly impressive-looking introductions containing animated effects and music. Eventually, many cracker groups started to release intro-like programs separately, without being attached to pirated software. These programs were initially known by various names, such as letters or messages, but they later came to be known as demos.[1]
Hackers that can develop nanomachines will want to extend the DemoScene's principles to the creation of artistic machinery.
Imagine that you have a nanoscope that can find and display magnified nanomachines. You hold the nanoscope to the floor of your room and discover that it is swarming with living graffiti - robots that morph and tag any environment that they enter.
"Demos" that utilize 3D graphics are one-step away from 3D physical molecular simulation and its realization in physical reality.
The upcoming physics software development kits such as
Digital Molecular Matter
are enabling this advancement.